Ancient Wisdom Backed With Modern Science
Beauty Meditation is the 1st app made just for Beauty, Skincare and Age Care.
Scientifically Proven Way Of Anti-Aging
The research of the Nobel Prize-winning biochemist shows that meditation may lengthen telomeres and reverse aging.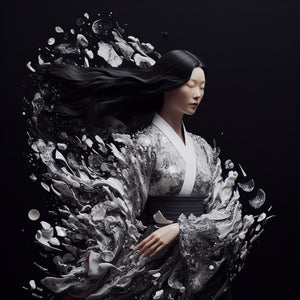 Reverse the Signs of Aging with Time-Tested Ancient Wisdom
It is not a myth or fairy tale anymore
The beauty secret that has been reserved only for Queens and Emperors in East and South Asia for thousands of years for eternal youth and beauty.
That most people don't know about it.
30%
OF SKIN BREAKOUTS ARE FROM STRESS
4X
MEDITATION HELPS SKIN HEALING 4 TIMES FASTER
The Benefits of Beauty Meditation®
Beauty Meditation® is designed to block the impact of stress that destroys the skin and help you glow and be confident of your own natural beauty. Beauty meditation® lower your stress level and helps build a healthy beauty concept and mindful beauty routine with various, proven meditation techniques.
Be Beautiful!
SLOWS DOWN AGING PROCESS
DECREASE STRESS HORMONE LEVEL
REDUCES FREE RADICALS
REJUVENATE YOUR SKIN
Who is Respekt Beauty Meditation® For?
_____
· People with dull and puffy face,  
· Droopy sagging skin, 
· Acne and frequent skin irritations, 
· Who wants to take good care of their looks, 
· People with lots of stresses, 
· People who want to unlock their true beauty and regain youthful looks, 
· Who is worried about aging
DOWNLOAD BEAUTY MEDITATION®